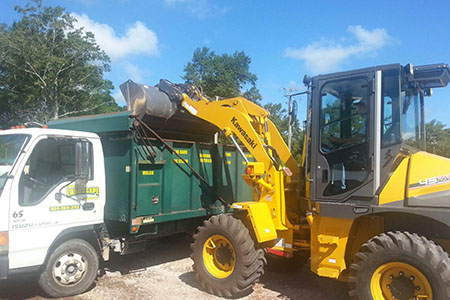 Welcome to the website of Starke Landscape & Outdoors. Please feel free to browse around and look at what we have to offer. If you can't find some particular information you need, please give us a call and the friendly staff of Starke Landscape & Outdoors will be more than happy to assist you.

At Starke Landscape & Outdoors we carry a wide assortment of products. For your landscaping needs we have colored mulches, pine straw, driveway materials, decorative landscape rocks including both round and flat rocks, patio stones, walls and edges, as well as pavers. We have a variety of flowering plants, shrubs, and small trees. Starke Landscape & Outdoors is truly a one stop source for all of your landscape and gardening needs. We have all the products you need in order to make your landscape and hardscape more attractive and more beautiful for your family and guests. Our friendly staff will be happy to assist you in selecting a plant for that special location.

In addition to that we carry a full line of animal feeds, from dogs to horses. We have fishing tackle and live bait, hunting supplies, marine gas, lawnmower blades and parts, ammunition, hats and apparel and soooo much more! See the Products Page of Starke Landscape & Outdoors for a more complete listing of all our products.

Our web site is accessible 24 hrs a day and 7 days a week to acquire any additional product or service information you may need. Stop in and see us for all your landscape & outdoor needs. We would be happy to show you around, and be sure to ask about our delivery service for Starke and surrounding areas. Thank you again for visiting the Starke Landscape & Outdoors website. We look forward to seeing you soon at the store.